Interview with Mike McCormick
September 2020
1. How many years did you work for Joe Biden's team at the White House?
I worked for Joe for six years — 2011 to 2017. The first three years as an hourly contractor, then the last three as a salaried federal employee. Overall, I was at the White House for fifteen years, which I wrote about in my first book*. I preferred being a contractor during the Obama years because with Joe I racked up huge overtime checks. He just couldn't stop himself from talking and talking ... and talking. Of course, if I had been paid by the word, I'd be richer than Trump.
2. The former Vice President is regularly on the news and internet, does he seem like the man you worked with or has the presidential run made for significant changes?
Now in 2020, he's a shell of his former self. He has always thrived on personal contact, and I think shutting himself in his basement, while good for his tendency to gaffe every time he opens his mouth, has been detrimental to his intellectual acuity. He has slowed noticeably.
3. In your new book Joe Biden Unauthorized and the 2020 Crackup of the Democratic Party, you describe a number of experiences in foreign lands with Mr. Biden. What is the most significant thing you saw which was under-reported?
I wrote an entire chapter on a single 15-minute interaction he had with Vladimir Putin in 2011. I titled it Bitch Slapped in Moscow because the humiliation Putin dealt him echoed through the Obama presidency for years. In my opinion, it led to the Russian invasion of Ukraine, Russian support for Syrian dictator Al Assad, plus a host of extremely disruptive Russian cyber attacks and misinformation campaigns. You let someone treat you like that, they own you. Putin owned Joe Biden and Barack Obama. No one in the United States ever heard about this until I wrote it in my book.
4. Why would the main news media of the Untied States make an effort to avoid negative stories on Joe Biden?
I think it was mostly because he wasn't Barack Obama, which meant the media rarely took him as seriously as they did the President, whom they adored with unfettered zest. I know behind the scenes at the White House, most Obama staffers and much of the media were dismissive of Joe Biden. He was the comic relief of the Obama White House, and the media gave him a break for it. Even though he took himself and what he did very seriously, very few others did.

But they should have. Joe Biden's unquenchable thirst for the presidency will haunt the Democratic Party for decades.
5. In your book you chronicle how the Ukraine and China deals involving Hunter Biden got started. Do you think these activities will ever be adequately explained?
Not without public confessions. My chapter Joe's Risky Business gets closer than anything to date. Confessions are all that's missing.
6. When you talk with people who know you've spent so much time with the Biden Team, what are the main questions that you get asked about?
It's funny that folks who don't know me well usually ask about Biden's age and cognitive state. But then those folks who know me well don't ask me anything about Biden, they just moan and complain they have to vote for him.
7. In your previous book, 15 Years A Deplorable: A White House Memoir, you concentrate on your experiences with the various presidents you worked for. How do you think a Joe Biden presidency would be different?
Joe Biden would get steamrollered by our international adversaries in ways I don't even want to imagine. He'd ingratiate himself with Hollywood as much as humanly possible while pretending to be fighting for the "middle class". He's always had a preoccupation with John F. Kennedy, so he'd try to resurrect Camelot and fail miserably. It would be a stomach-churning disaster.
8. Why are you contributing funds from website sales of the Joe Biden Unauthorized book to the National Law Enforcement Officers Memorial Fund?
The defund the police campaign being waged by the Democratic Party though its surrogate activist group Black Lives Matter is idiocy.

Before I worked at the White House I did transcription for proceedings in D.C. District and Superior Court. I heard things during criminal trials that I will never forget. And because of that, I have the utmost respect for the men and women of law enforcement. Not all are perfect, and some are unfortunately criminal. But the vast majority are caring, compassionate, and professional. I will, therefore, do my part to support them as best I can.
Lastly, why self-publish?
I am so proud of the books I've self-published, and, as well, I am grateful to Amazon and IngramSpark for enabling me to do it as efficiently and successfully as I have.

It helps to have a great book designer/advisor, and Erik Weems is tops.

Self-publishing to me, while risky and labor intensive, is my best chance of getting my truth out my way — raw and unvarnished. It may also be the best remedy we have for what ails our democracy right now. No mainstream publisher in their right mind would allow an author to go after Barack Obama and Joe Biden as I have, not to mention my unrepentant naming and shaming of media figures.

I guarantee no book I ever publish will end up on a New York Times bestseller list, not after what I've said about their lousy reporting.

Then there's the idea of self-publishing being a sketchy alternative. That's bull. The mainstream media, which includes the publishing industry, wants to — like a Goliath — maintain their chokehold on the information the public consumes. They do it largely through fear and intimidation.

Then there's me, walking out alone with my sling and the hard round stones of truth. I'm not afraid because I know right where to aim.

Watch out Goliath!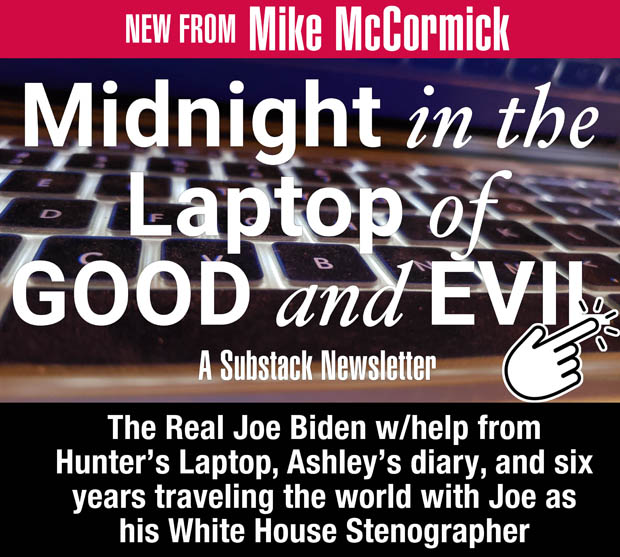 ---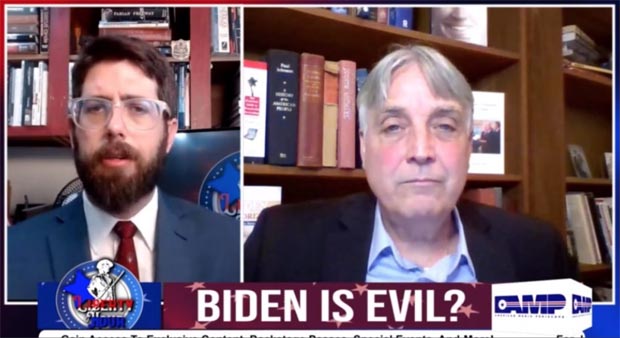 Mike interview appearance on Liberty Sentinel with Alex- Newman - March 2023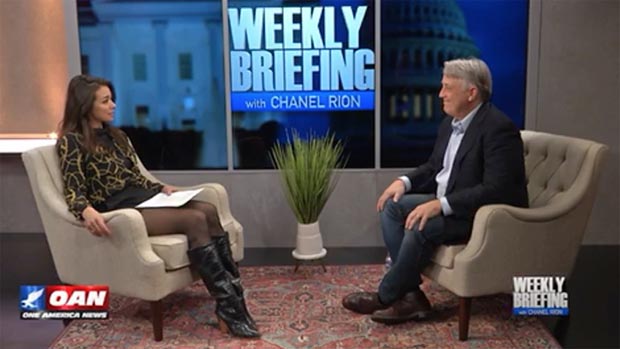 March 2023 interview with Chanel Rion
---
Mike's Work:
Substack: Midnight in the Laptop of Good and Evil [2023]
15 Years a Deplorable: A White House Memoir [2019]
Children's Book: Young Jesus: Faith, Family, and Affirmation for Young and Old – Brent Tor Books